What is The Difference Between a Meeting and a Conference
Meetings and conferences are alike but there are many differences between them. All conferences can be described as meetings but one cannot define all meetings as conferences. This article will explore the differences between meetings and conferences. First, it will establish what is a meeting, later it will explain what is a conference, and will cover examples of both. After this, it will review the difference between meeting and conference and some similarities. Following this, there will be a list of quick and easy to implement tips to effectively organize a meeting or a conference.
What is Meeting?
A meeting can refer to an assembly of individuals for a specific purpose. A meeting most frequently takes place within corporations. It can be between as little as two individuals or many individuals. They often hold them in offices or conference rooms. Meetings can be formal or informal.
Formal meetings take place at a set time and place. They run for a specific period and follow the agenda. A chairperson leads these types of meetings and is responsible for observing the agenda. They write the deliberations and resolutions made in the meeting down and refer to these notes as the minutes. In corporate environments, two main types of meetings exist. An organizational meeting and an operational meeting.
An organizational meeting includes shareholders and management. Examples of organizational meetings are annual general meetings and board meetings where the board of directors of a company meets to discuss strategies.
Operational meetings are more frequent and include management and employees. Includes sales or staff meetings or ad hoc meetings to respond to an unplanned event.
What is the Conference?
A conference is a type of meeting. It is formal in nature and can have many attendees. They focus on a particular theme and have many speakers who may present different perspectives on the same situation, an area of proficiency, or problem. Individuals from different organizations attend conferences wishing to assemble to discuss a particular topic. The organizers hold conferences in large conference halls designed with amenities such as refreshment bars and presentation equipment.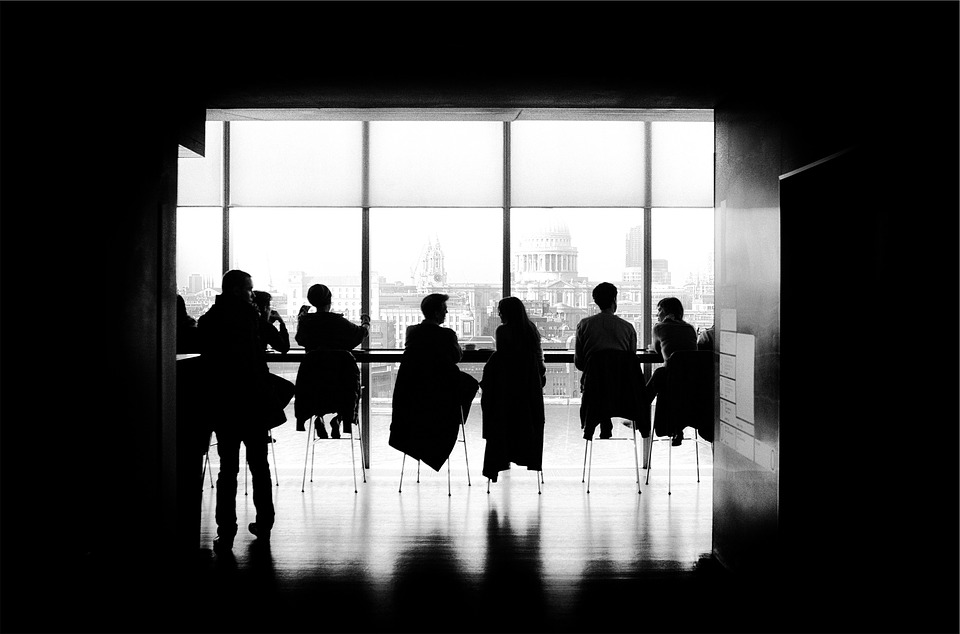 The Difference Between Meeting and Conference
Though conferences are types of meetings, there are many notable differences between the two. Conferences are a type of meeting but one cannot describe all meetings as conferences.
Purpose:
The purpose of a meeting is to consider a particular problem and reach a solution.

The purpose of a conference has speakers from generally a shared field of interest and is more for knowledge gaining leading to more informed debates.
Duration:
Meetings are shorter than conferences. They can range from just a few minutes for short meetings to up to a few hours for long sessions. Also, a long meeting will be shorter than a short conference.

Conferences take place over the course of a day and often many days. Occasionally, they can continue for weeks.
Scale:
A meeting can be small in scale. It can take place in a small room and with few attendees.

A conference is on a much larger scale. A large room to a vast conference hall for many attendees.
Venue:
Meetings take place in offices or conference rooms or any area that is available.

The conferences will typically hold in large halls which provide specific facilities for powerpoint presentations and refreshments.
Attendees:
Meetings can be between as little as two people.

Conferences have a much larger participation than meetings and also may have attendees from multiple institutions.
Formality:
Although meetings can be formal, they are more informal than conferences.

Conferences are

more formal

than meetings.
Agenda:
Meetings are often called quickly and the agenda may not be settled upon, depending on the type of meeting.

The conferences will always be planned in advance and have a specific order of speakers and/or events that are closely observed.
Planning:
Meetings can be arranged but are also called without notice.

They must plan conferences in advance.
The following are examples of different types of meetings and conferences.
Meetings:
Decision-Making Meetings

– A problem is put forward and the attendees will consider the solutions and resolve the issue.

Consulting meetings

– Where members meet to discuss planned policy reforms or other changes within the organization.

Informing meetings

– Where members meet and the chairperson imparts particular information or decisions they have made.
Meetings can come to conclusions quicker due to the smaller number of attendees and smaller-scale issues. They are far less expensive than conferences.
Conferences:
A symposium

is a conference that focuses on academic or scientific information. They often associate it with entertainment.

A workshop

is a more practical based conference where they take a hands-on approach and attendees get to take part and receive first-hand coaching.

A seminar

can be educational oriented lectures or presentations on a particular topic. There can be multiple speakers but often only one. They are commercial in nature.
The conferences will have a larger attendance and attendees come from wider organizational backgrounds so a far greater diversification in points of view and topical knowledge is attained. Conferences are more likely to have more knowledgeable speakers as experts are recruited for the presentations.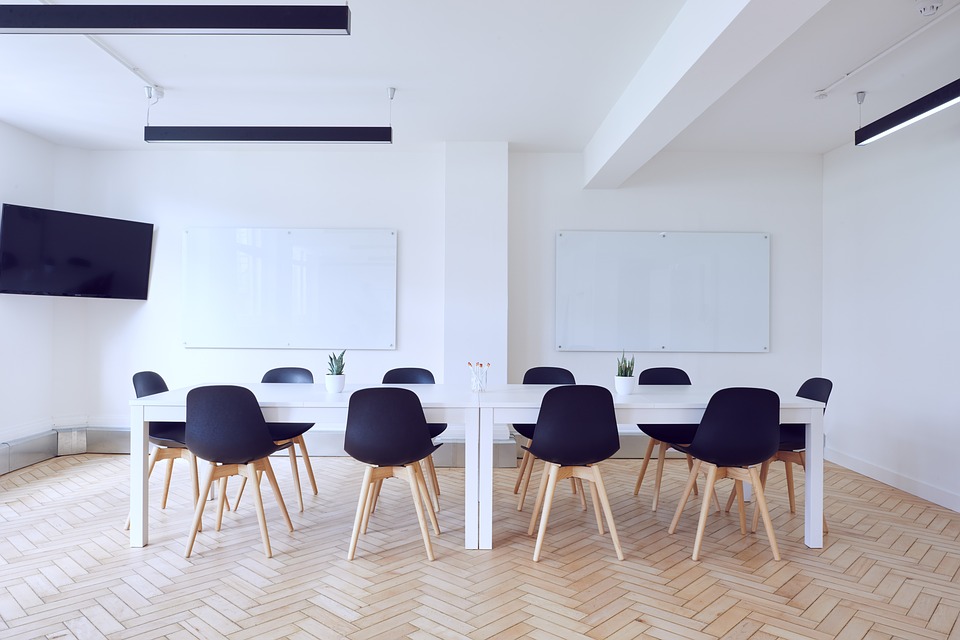 Quick Tips to Organize a Meeting and Conference
To organize a meeting or press conference, you must nominate a leader who will set up every aspect of the meeting.
You must

draft an agenda as early as possible

. By getting it done early individuals can contribute and give feedback on the draft agenda allowing the organizer to edit it based on the recommendations put forward.

When they set the agenda, they can draw up a list of participants.

When choosing a venue the room needs to be of a reasonable size for the number of attendees expected. Based on the number of expected participants they may

look to rent a meeting room

or if numbers are greater for a conference, they may look for a conference room space for rent. If renting a conference space, consider that the facilities of the conference hall are adequate for the number of people present.
Meeting room rental price is an important consideration.

There should be proper ventilation and/or heating. Provide comfortable seating and adequate stationary to the attendees for note taking.

When they have selected the location they can set a date and time and they may issue invitations.

They may set the date and time depending on the availability of speakers.

For a conference, attendees will expect to receive a notice of the agenda at least a week before the event is scheduled to take place.

Refreshments should be made available based on the time they expect the meeting to take. For meetings, tea and coffee and biscuits are often provided. For conferences, one expects to have lunch and other meals supplied.

Guests comfort is important for them to maintain concentration as the conference continues.
Conclusion
We have examined the many differences between meetings and conferences. In closing, the bigger the meeting the more important the location is and the more advanced planning is necessary. It is important for all meetings to have a leader and to adhere to a predefined agenda.