How to Plan an Outdoor Wedding in Bangkok
If you are planning on getting married, Bangkok; known also as "The City Of Angels", is a perfect place to tie the knot. When you're planning your perfect wedding, one of the biggest concerns will be finding the best wedding venues in Bangkok, as well as tailoring your wedding experience to your particular tastes and desires.
If you have chosen Thailand as the place for your destination wedding, there are plenty of additional considerations, including airfare and accommodation for your guests. Fortunately, many venues offer wedding packages that take the stress out of coordinating all of the logistics.
We have compiled a list of ways to plan your perfect Thailand wedding, so getting married in Bangkok will be a breeze!
Choose The Venue That Is Best For You
Bangkok's wedding venues are all different and cater to a number of tastes and desires. If you want a spectacular outdoor experience, consider having a rooftop wedding in Bangkok. The Thai capital has an absolutely stunning skyline that will inject a dose of exotic romance into your nuptials. Rooftops venues are a great choice, and you can make them as fancy or casual as you'd like.
When choosing a venue, especially if it is outdoors, you will want to keep some things in mind:
What is the weather forecast? Bangkok goes through monsoon season from July to October so prepare accordingly if you will be getting married during this time.

How easy is the venue to access? Is there ample parking, or is it close to public transportation? Does the venue have accommodations for people with mobility issues?

Is the venue very noisy? Bangkok, like any other metropolitan city, can be very busy and noisy. Is your preferred location relatively noise-free?
Find A Great Wedding Planner
Having a great wedding planner is especially important if your wedding is a destination wedding. Bangkok is a very accessible and friendly city, but it can still be a little difficult to navigate for people who are not familiar with it. By securing yourself a good wedding organizer you will eliminate a lot of immediate stress. Your wedding planner will not only help you with the day to day logistics of your event, he or she will also be a huge asset before the wedding.
Do you want to set up a special dinner for your nearest and dearest before the wedding? Your planner will help you coordinate with restaurants and find the best place to host the meal. Are you looking to get a great pedicure or spa treatment before you walk down the aisle? Your planner will make sure that your nails and hair are perfect, and deal with any language barriers in booking the treatments that you want.
All wedding planners have different responsibilities, so choose the one that is the best for you. If you are opting for one of Bangkok's small wedding venues, you might need the planner to organize things like flowers, music and other touches for your special day that might not be included. If you are booking your wedding at a larger resort, your planner will have a more hands-off approach and perhaps be responsible for a lot of logistics concerning your guests, or pre-wedding pampering.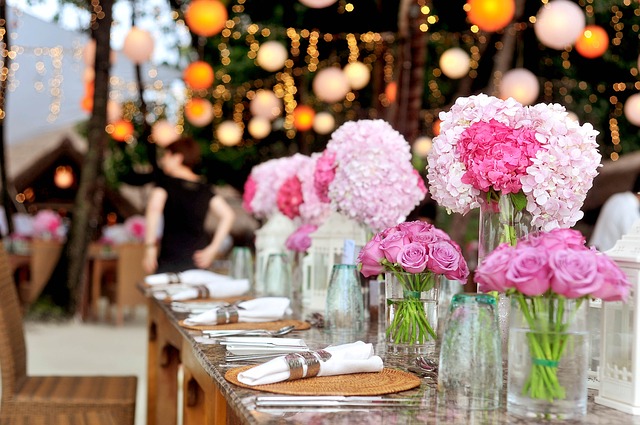 Think About Your Desired Experience And Budget
You can have a beautiful wedding without breaking the bank, and people do it all the time in the Thai capital. Even if your budget is small, your wedding can still be extremely beautiful and tailored right to your individual tastes. It is important to have a good idea of what your perfect day looks like so you can choose the appropriate venue and style from there.
Make an Excel spreadsheet of all of your projected expenses and take on an extra 10 percent cushion for emergencies or things you did not plan for. Once you have a realistic idea of what you can spend you will be in a great position to start to think about the little details that will make your wedding unique. Remember, there is no blueprint for the perfect wedding. Your tastes and preferences are what will make the day the most special, so be sure to include a personal touch when planning out your special day.
Fine Tune Your Guest List
Although you and your sweetheart will be the stars of the day, your special guests are almost just as important. On your wedding day, you want to be surrounded by your nearest and dearest. This is especially important if you are having a destination wedding. Talk with your partner and agree on how many people you would like to attend, then craft the list from there. If you are expecting people to fly to your wedding and spend money on hotel rooms, it is a nice idea to negotiate with the airline to secure a group rate. You can also book a block of rooms at a nice hotel or fancy resort. Certain venues will have exclusive packages that include your guest list, so there is no extra planning for you to do. As with other parts of your wedding, it is up to you!
Bangkok is a truly magical place to get married, and by taking the appropriate steps you can have a beautiful outdoor wedding in this incredible Thai capital!